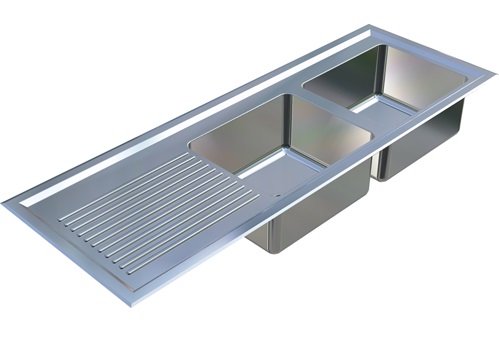 What Are Different Types Of Commercial Sinks And Their Advantages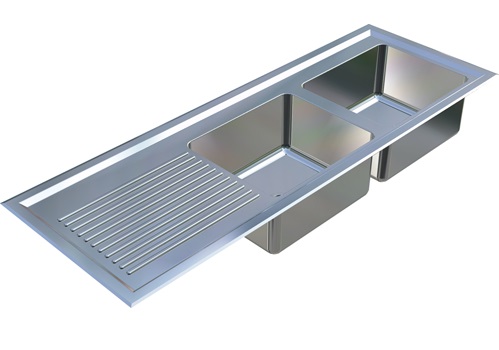 Sinks are a critical requirement in every commercial space, be it kitchens, laboratories, hospitals or educational institutions. Unlike homes, commercial sinks cater to different specifications. Stainless Express designs sinks with ample sink capacity for ease of use and maximum user comfort. Our wide range of sinks are manufactured using grade 304 or 316 acid-resistant stainless steel and ensure high durability combined with low maintenance needs.
Stainless Express collaborates with specialised health project architects who work as per the Australian OH&S standards to design every sink sold under its brand.. We use a premium quality steel to design our sinks, which resists rust and corrosion. The sinks are easy to clean and help customers save substantial time, cost and maintenance requirements.
Our store specialises in the following commercial sinks:
Sinks with Brackets and Legs
These sinks come with a large 46L tub capacity to enable effortless cleaning. The sinks are supported with brackets and front legs to ensure safe operational usage. Extended splashbacks and tapware features are optional. The Cleaner's Sink with Bracket and Legs, for example, is an extremely sturdy, heavy duty product designed to handle significant wear and tear.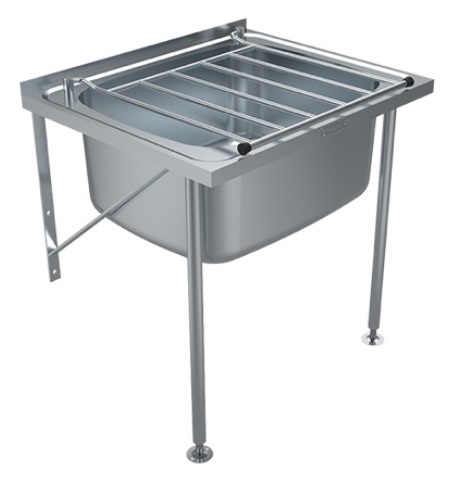 Conical Flushing Sinks
These types of sinks are commonly used in aged care and medical facilities. As they can be embedded inside benchtops. The Conical Flushing Sink displayed below, incorporates an integral flushing bowl that provides efficient, hygienic removal of waste from all internal bowl surfaces, and solid waste when a 100mm outlet is selected.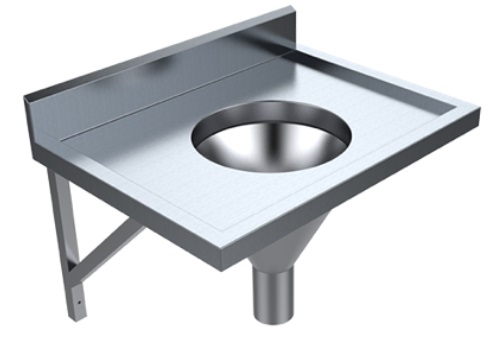 Twin End Sinks
Twin-end sinks offer large double bowls and corrugated drainers. They are perfect for busy restaurants where their large storage space makes handling busy kitchen operations a breeze. The Café Sink shown below, incorporates two large 54 litre bowls and is ideally suited to commercial kitchens, canteens and hospitality projects.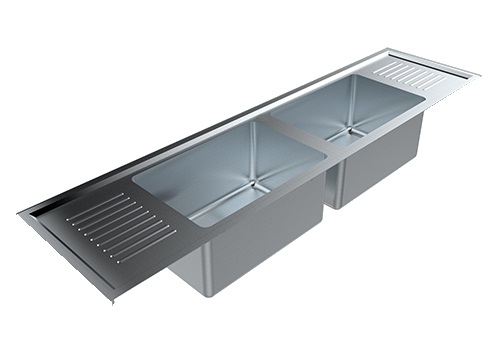 Floor Mounted Cleaner Sinks
Floor Mounted Cleaner Sinks, also known as janitorial or mop sinks, are designed to dump dirty water into the drainage area. Stainless Express offers floor sinks that are made from premium quality grade 304 stainless steel, ensuring superior strength and durability. The Janitorial Unit offers great space-saving fixture for cleaner's rooms that traditionally don't provide much floor space. The Janitorial Unit combines both a bucket sink with hinged grate and a generous sized hand wash basin.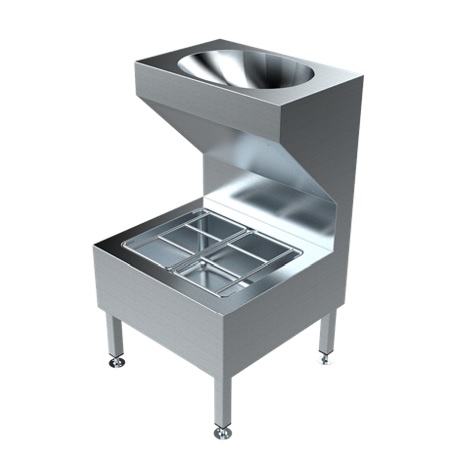 Explore the Stainless Express store to scroll through our wide range of commercial sinks or contact our customer support team for more information.