Food Grade Stainless Steel Benches & Shelves
Made from Grade 304 or Grade 316 acid resistant stainless steel, Britex stainless steel benches and shelves are known to be robust, easy to maintain yet aesthetically pleasing.
Different Types of Stainless Steel Benches Available: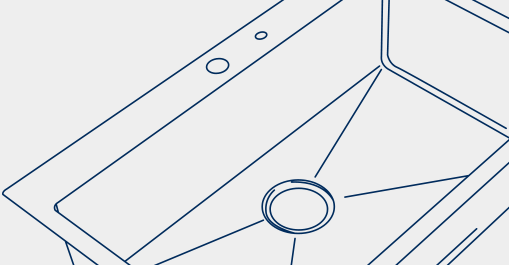 Some of the common types of commercial benches and shelves that we offer in our store are:
Splashback Benches
These benches are designed with a high splashback of 900mm to 1800mm in length. They are suitable for maintaining the hygiene of a kitchen and keeping the surroundings clean.
Sink Benches
Stainless Express offers a complete range of sink benches designed with 1.2mm grade 304 stainless steel that can be effortlessly integrated into an existing space in your kitchen. Whether you require a right hand or left-hand application, single or double sink option, we have the products to fulfil any of your needs.
Pipe Shelves
Pipe shelves are among the most cost-efficient options for your kitchen. They are multi-purpose, strong, durable and are suitable for canteens, cafes and restaurants. We can also customise these shelves to client-specified lengths.
Flat Sheet Shelves
Designed with 1.2mm thick stainless steel in acid-resistant grade 316 stainless steel, flat sheet shelves offer efficient storage capability and save floor space.
Work Benches
Designed to fit into any commercial space setting, our workbenches offer high-quality workable benches for all types of kitchen operations. Standing on solid legs with a sturdy undershelf, they come with 150mm splashbacks that help keep the surroundings clean.
Explore our Stainless Express store to know more about our wide range of products.