Commercial Stainless Steel Sinks
Made from Grade 304 or Grade 316 acid resistant stainless steel, these stainless steel sinks are hygenic, durable and easy to maintain. They can be used in a variety of applications including hospitals and medical facilities as well as restaurants and commercial kitchens.
Browse our commercial sinks and stainless steel sinks products below.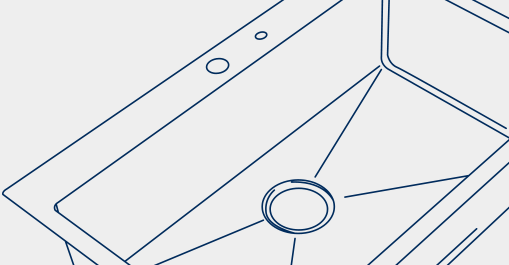 Our store specialises in providing the following commercial sinks:
Sinks with Brackets and Legs
These sinks have a large 46L tub capacity where the cleaning process can be carried out effortlessly. The sinks are supported with brackets and front legs to ensure safe operational usage. Extended splashbacks and tapware are optional.
Conical Flushing Sinks
These types of sinks are commonly used in aged care and medical facilities. They can be embedded inside benchtops and can also be customised by our experts to fit in any client- specified shape.
Twin End Sinks
Twin-end sinks offer large double bowls and corrugated drainers, making them ideal for commercial kitchen applications. The large storage space available in these sinks allows for ease in handling busy kitchen operations.
Floor Mounted Cleaner Sinks
Floor Mounted Cleaner Sinks, also known as janitorial or mop sinks, are designed to dump dirty mop water into the drainage area. The floor sinks that we offer at Stainless Express are made from premium quality grade 304 or 316 stainless steel, ensuring strength and durability.