The Britex range of urinals and toilets are one of our most functional products. They are easy to clean and is compatible with most flushing systems and come with a range or accessories.
View our range of stainless steel and ceramic urinals and toilets below and click through to see specifications for each products.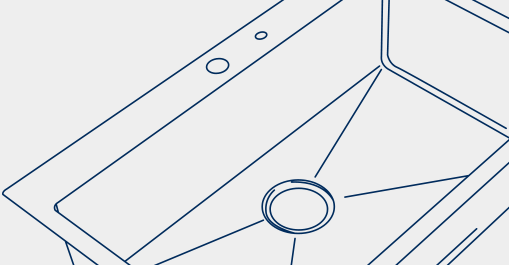 Stainless Steel Urinals
Stainless steel urinals are commonly found in public restrooms. Engineered from corrosion-resistant stainless steel, they are durable, hygienic, and easy to clean, ensuring that these fixtures promise long-term serviceability and low upkeep, thanks to the non-porous surface, which prevents stains and odours. Stainless steel urinals come in various designs and sizes to accommodate different restroom layouts and user preferences; with assorted dimensions available, stainless-steel urinals adapt easily to any spatial constraints. Combining robustness, resilience against wear, and an appealing aesthetic, it's little wonder these urinals have become such a favoured option in countless public toilets across the world.
Types of Urinals
Like any bathroom facilities, urinals come in many shapes and sizes. While wall hung urinals are perhaps the most ubiquitous, urinals can also sometimes be floor mounted; and regardless of where the mounting is, there are still many other different varieties to look out for.
Sanistep Urinals are a type of urinal that likely incorporates sanitary and efficient design features. Ideal for locations demanding exceptional durability against vandalism (such as public restrooms, bars, sporting pavilions, and even schools), it is equipped with a concealed rear inlet and contemporary sanitary fixtures.

Regency Urinals are crafted from robust grade 304 stainless steel. They undergo meticulous hand fabrication and complete welding, reinforced solidly at the rear to achieve a resilient structural integrity. Brandishing a hinged floor grate for effortless maintenance, the Regency urinal ensures a hygienic finish.

Waterless Urinals are innovative and environmentally conscious fixtures designed for restroom facilities. Unlike traditional urinals that rely on water for flushing, waterless urinals operate without the need for water to dispose of urine. Instead, they use a combination of gravity and a specialised trap system to effectively manage waste and odours.

Regal Urinals come with a hidden rear inlet and featuring an elegant design and can also come with the Smart SaniFlush Sensor System (which is a microwave sensor-activated flushing device that's discreetly housed within the wall cavity above the urinal). The Regal also comes with WaterMark and WELS certifications.

Esiflow Urinal: An integrated single-piece construction, featuring additional reinforcement at the back for larger models, guarantees the structural integrity of the urinal. Designed in a weir style, optimises water usage and flow control for maximal efficiency. Compliant with plumbing regulations and government mandates, it also holds WaterMark and WELS certifications to meet the necessary standards.

Water-Saving Urinals are designed to minimise water usage while still effectively flushing waste. Unlike traditional urinals that use a significant amount of water for flushing, water-saving urinals utilise innovative technologies and design features to reduce water usage while still effectively disposing of urine. This can contribute to water conservation efforts in public restrooms.

Trough Urinals are long, narrow fixtures designed to accommodate multiple users at once. They are often used in high-traffic settings like stadiums or public venues. The most popular variation is the wall hung urinal trough; the Stainless Express version of which is excellent is manufactured from 1.2mm heavy duty stainless steel.


Features of Stainless Express Urinals
Stainless Express stocks a solid range of urinals, both in stainless steel and in ceramic. These products are compatible with most flushing systems, and often come with a wide range of helpful accessories. Some common features of these products include:
5 WELS Rating: This means that the urinal can achieve a high-water efficiency rating of 5 stars, using only 0.5 litres per flush. WELS (Water Efficiency Labelling and Standards) certification is a water efficiency labelling scheme in Australia. It focuses specifically on the water efficiency of products such as toilets, taps, showerheads, and urinals. The WELS certification rates products based on their water consumption, and it provides information to consumers about the water efficiency of different fixtures. WELS certification includes a star rating system that indicates the water efficiency of a product, with a higher star rating indicating greater water savings.


WaterMark Certified: WaterMark certification is a product quality certification issued by the Australian Building Codes Board (ABCB). It ensures that plumbing and drainage products, including fixtures like urinals, comply with the Plumbing Code of Australia and relevant technical specifications. Simply put, being WaterMark Certified is an important stamp of approval that means the product meets industry standards for quality and compliance, ensuring a reliable and safe product. WaterMark certification indicates that a product is suitable for use in plumbing installations and that it meets the necessary performance and safety requirements.


Satin Stainless Steel: Crafted from durable satin-finish stainless steel for enhanced longevity and easy maintenance, satin stainless has become a popular option over polished stainless steel or a brushed finished. Satin stainless steel boasts a subdued lustre compared to its counterparts, resulting in a gentle matte look with minimal shine or gloss. This finish is favoured in contemporary home design for its elegance and adaptability, making it a versatile choice to infuse an understated ambiance into any setting.


Top Water Entry: This feature involves strategically positioning the water entry point at the top of the urinal, allowing water to flow directly into the fixture's bowl. This design ensures optimal flushing efficiency as the water swiftly reaches the target area, effectively carrying away waste. The top water entry also helps prevent splashing and promotes a cleaner flush, enhancing overall hygiene and user experience.


Left or Right Hand 50mm Outlet: This feature offers flexibility with options for left or right-hand 50mm outlets to suit different plumbing configurations. To accommodate diverse plumbing setups, this feature provides the choice of a left or right-hand 50mm outlet for waste disposal. This versatility enables seamless integration with existing plumbing systems, ensuring easy installation and alignment.


Standard and Custom Lengths: The availability of both standard and custom lengths accommodates the unique dimensions and requirements of different restroom layouts. Standard lengths offer a ready-made solution that fits common configurations, while custom lengths provide the flexibility to tailor the urinal to more specific needs. This adaptability ensures an optimal fit within the available space, whether it's a compact restroom or a larger public facility, enhancing design and functionality.


Versatility: This simply means that the urinal is adaptive to a range of environments and applications. A versatile urinal means that it can be suitable almost anywhere, from portable buildings to mobile facilities and temporary setups.
You can browse the Stainless Express range of urinals and toilets here, and check out our other stainless steel products here. If you need help finding something specific, don't hesitate to get in touch with us directly via the Stainless Express Contact Us page.
FAQ
What does WaterMark certified mean?
Simply put, WaterMark certification ensures that a plumbing product meets the necessary quality and safety standards, while WELS certification focuses specifically on the water efficiency of a product, providing consumers with information about how much water the product consumes during use. Both certifications play important roles in ensuring the quality and sustainability of plumbing fixtures like urinals.
What are the benefits of waterless urinals?
Waterless urinals offer several benefits, including cost savings and a lessened environmental impact, boosted hygiene and odour control, as well as low maintenance.
How to choose the right urinal?
When shopping around for a urinal, consider factors such as water efficiency, space availability, aesthetic preferences, plumbing compatibility, and maintenance requirements
What does WELS approved mean?
WELS stands for Water Efficiency Labelling and Standards. It is an Australian certification system that rates the water efficiency of various plumbing fixtures, including urinals. WELS-approved products meet specific water consumption criteria and carry a star rating that indicates their water efficiency. This certification helps consumers make informed choices about water-efficient products to conserve water and reduce environmental impact.