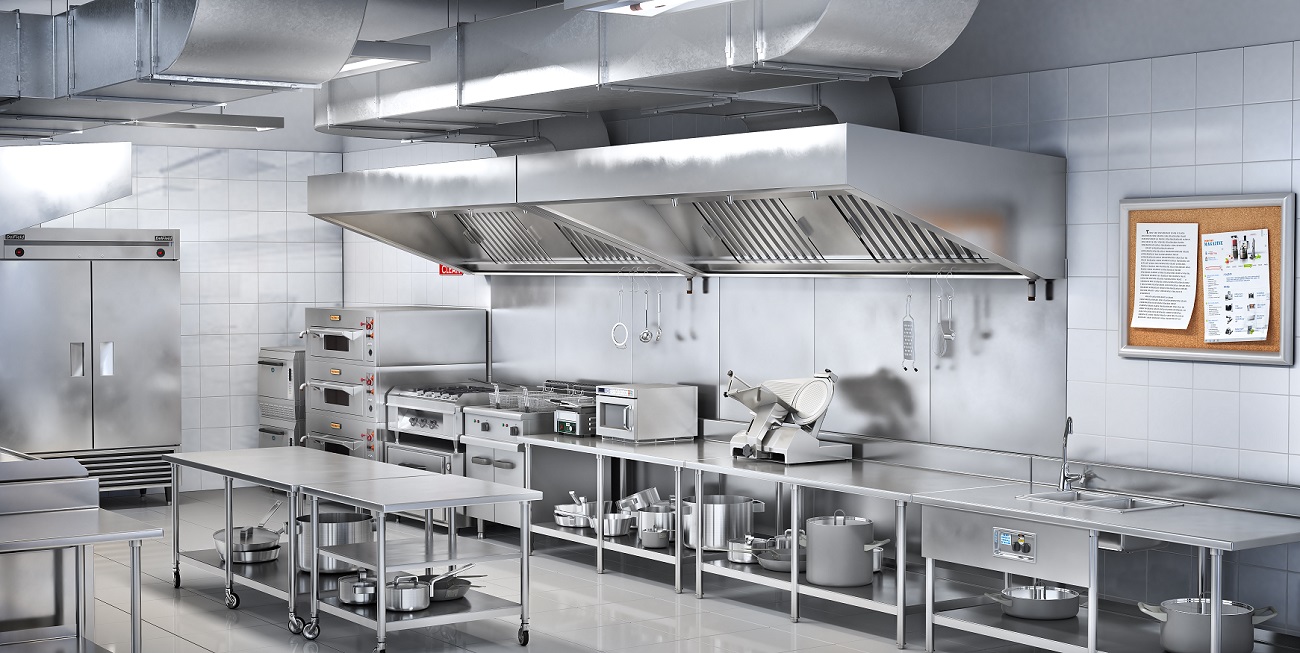 Benefits of Stainless Steel Benches
Stainless steel is well-known for its strength, durability and hygiene which makes it perfect for use in high-intensity commercial operations. At Stainless Express, we offer one of the widest ranges of commercial stainless steel benches 304 food grade quality, to suit all budgets and requirements.
Stainless steel benches are popular for their proven advantages of superior hygiene, corrosion & fire-resistance and ease of maintenance. Stainless Express offers modular benching systems which are manufactured of the highest quality. The BenchTech range is high quality brand and is known for its strength and ability to bear heavy loads, making it ideal for use in the medical and hospitality industries- like restaurants, catering units, laboratories, and clinics. These stainless steel benches are also very low in maintenance and are environmentally friendly.
Applications of Stainless Steel Benches
Industries like medical, retail and hospitality create a variety of challenges for equipment- including rough usage, heavy load-bearing needs, exposure to chemicals, heat and bacteria. Some of these organisations like hospitals, medical clinics, schools, pathology laboratories, commercial kitchens and small cafeterias are always susceptible to health risks and other dangers associated with accidents and hygiene. Stainless steel benches and shelves do a great job of neutralising these risks and making these work environments safer and healthier. Stainless Express benches and shelves are widely used across the retail, hospitality, educational and healthcare sectors thanks to their superior quality.
Types Of Stainless Steel Benches
At Stainless Express, we offer a wide variety of high-quality stainless steel benches and shelves. Take a look at some of our popular categories. Below are some of the common types of commercial benches and shelves that we offer.
Splashback Benches
These are specially manufactured benches which can handle a higher splashback of 900mm to 1800mm in length. In commercial kitchens, this quality is extremely useful and helps in maintaining hygiene and cleanliness.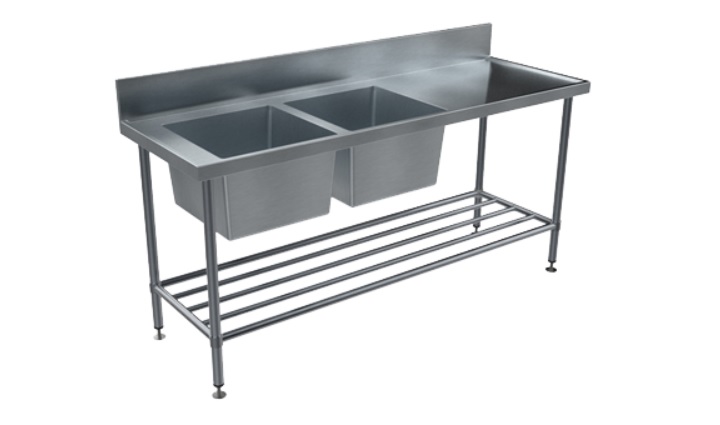 BenchTech Double Sink Benches- Centre
Sink Benches
These benches can be integrated within a pre-existing space in one's kitchen. They are versatile and come in left-hand, right-hand and single or double sink options. Stainless Express offers high-quality, 304 grade stainless steel sink benches.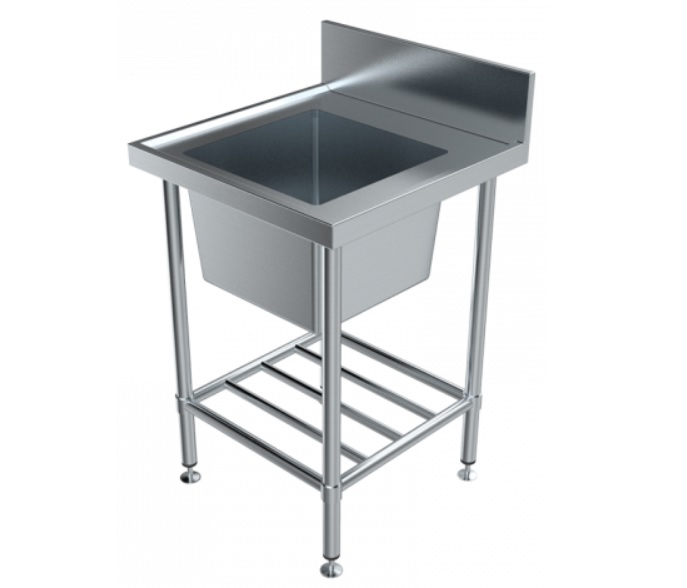 BenchTech Single Sink Bench
Pipe Shelves
These are versatile, hygienic and durable shelves which are perfect for use in the hospitality sectors- in restaurants, catering units and smaller cafes. They represent an extremely cost-effective solution and are widely used in various industries.

BenchTech 300mm Pipe Shelf
Flat Sheet Shelves
They are acid resistant 316 grade stainless steel with 1.2 mm thickness. They offer efficient storage capacity and save on floor space.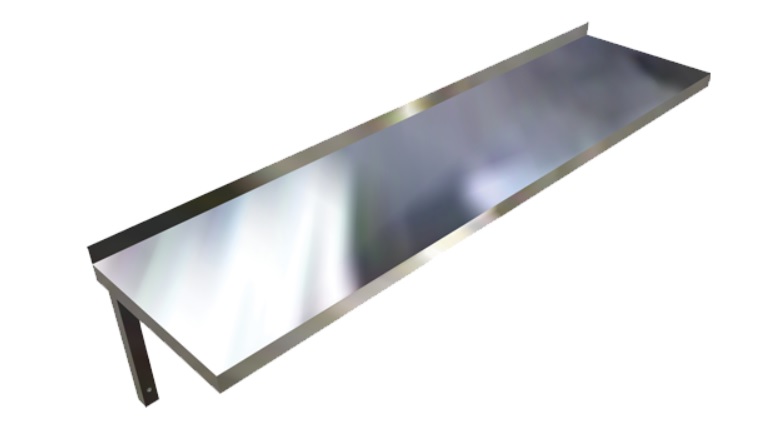 Flat Sheet Shelf
Work Benches
No matter how strenuous or demanding the working environment is, you will find our work benches meet your needs. They are strong and sturdy with stable under-shelves and legs and come with a high 150mm splashback to keep your surroundings hygienic.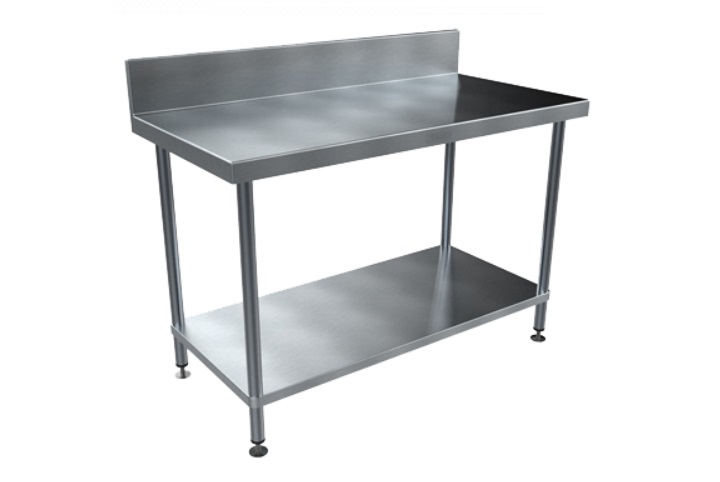 BenchTech Work Bench with 150mm splashback
BenchTech – The Highest Industry Standard
BenchTech stainless steel benches are built to suit commercial requirements and rigours associated with high-intensity usage. They are easily customisable and available for a full kitchen fit-out or integration with existing benches and shelves for greater cost-efficiency. They offer superior hygiene and poreless exterior to ensure no dirt, bacteria, virus or fungus sticks to the surface. Some of the unique qualities associated with BenchTech products by Stainless Express are:
Innovation: They come with an innovative design and offer higher than industry-standard quality for greater strength and better drainage.
Expertise: From Stainless Express who are specialists in stainless steel manufacturing for the past 75 years.
Material: Made from commercial grade 304 Stainless Steel, BenchTech has a very high resistance to corrosion, acid and offers a long product life.
Flexibility: All BenchTech products can be customised to fit-out your commercial establishments. We provide ready made fabricated products.
Packaging: All BenchTech products are packed inside a unique 'honeycomb' packaging to give optimal protection during transit.
At Stainless Express, we take pride in our top-notch stainless steel benches & cleaners sinks built to the highest standards of service. Our products are good quality, cost-effective and can withstand the harshest of Australian conditions. To know more, get in touch with our customer support team today.