Stainless Steel Basins and Ceramic Hand Basins
Our range of basins are practical and aesthetically pleasing. They come in a variety of shapes and sizes and suit both small and large projects alike.
Stainless Express delivers a range of superior quality stainless steel basins that seamlessly combine practicality with style. These basins are renowned for their durability and longevity, as stainless steel is resistant to staining, corrosion, and rust. Apart from their robust construction, Stainless Express's basins stand out for their sleek, modern design, which adds a touch of sophistication to any setting. Their easy-to-clean nature further enhances their appeal, making them a staple in settings that prioritize hygiene, such as commercial kitchens, hospitals, and laboratories. Whether for personal or commercial use, Stainless Express's stainless steel basins are a reliable and aesthetically pleasing option.
View our range of hand basins and wash basins products below.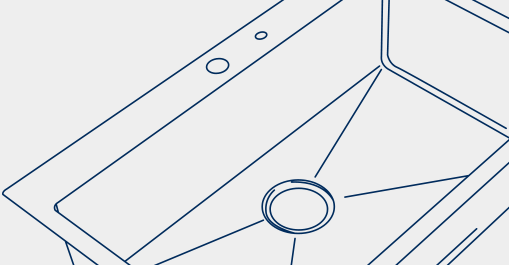 Check out the types of basins we have on offer at our store:
Inset Basins
An inset basin is half embedded inside the benchtop making it a great option to save space in compact areas.
Undermount Basins
Providing a sleek, modern and minimalist look, these under-mount basins stay below the surface of the benchtop and are ideal for a neat, cleaning experience. 
Wall Mounted Basins
Wall-mounted basins are hugely economical and suitable for public amenities, portable buildings, and commercial projects. They are typically attached at the corners and are supplied with heavy-duty wall brackets.
Knee Operated Hand Basins
Ideal for food handling, workshops, and manufacturing facilities. Knee Operated Basins are most suitable for spaces where multiple users simultaneously need to wash their hands. 
Compact Hand Basins
Stainless Express designs some of the finest compact-sized hand basins with highly polished finishing which are perfect for small-spaced restaurants and other commercial spaces. The rounded front corners of the sink add a layer of safety and prevent any accidents from the basin. They are typically used in public amenities, schools, and sporting clubs.